In the current AdBlue® market in Taiwan, over 99% of suppliers' supply models are passive. They rely on the customer to visually inspect the tank level tube and then make demands. This type of interaction is already straightforward. Or indirectly affect the operation is not smooth and cause the loss of costs. Therefore, in view of the past traditional filling equipment, NOVAX
®
launched a new innovative service program, designed and marketed the "smart tank filling system i-Depot", this product will bring more clarity for future operation planning. The direction will also be to disrupt the creativity, change the way of future services, and increase market demand.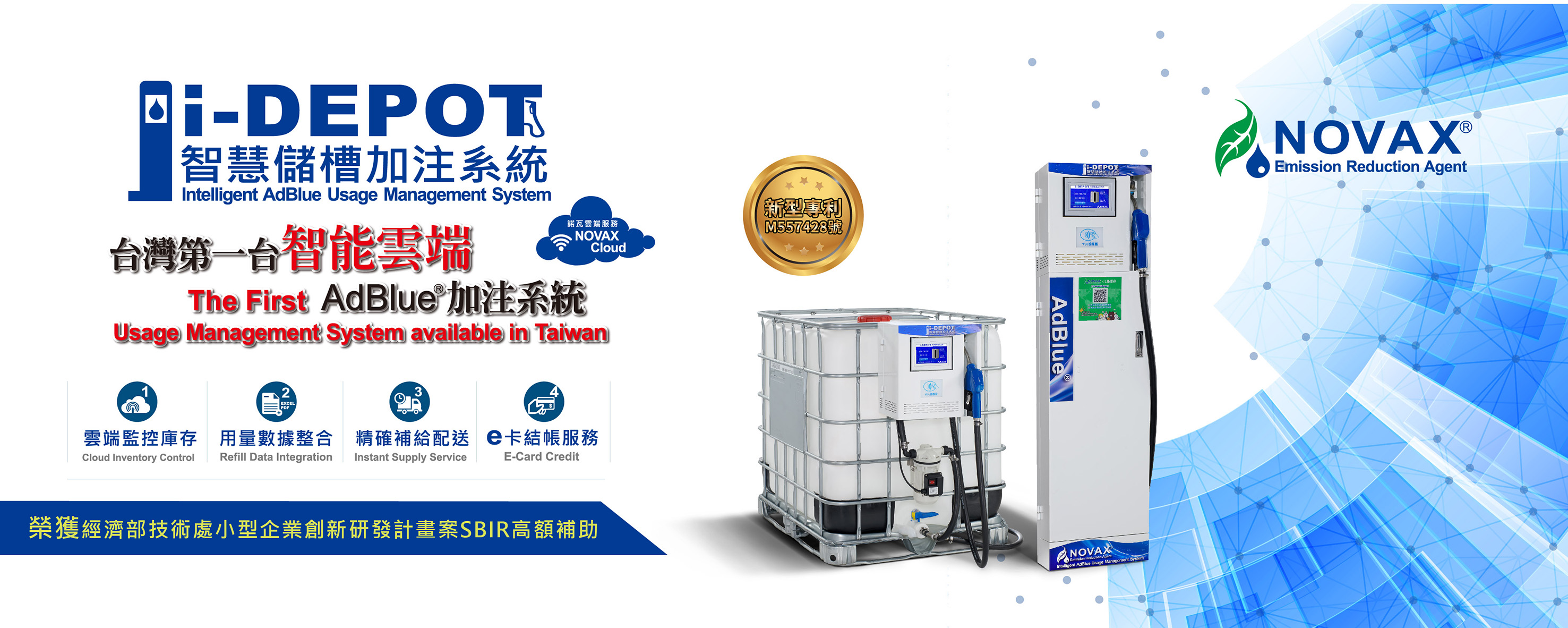 The past filling system, management materials and users, the actual situation: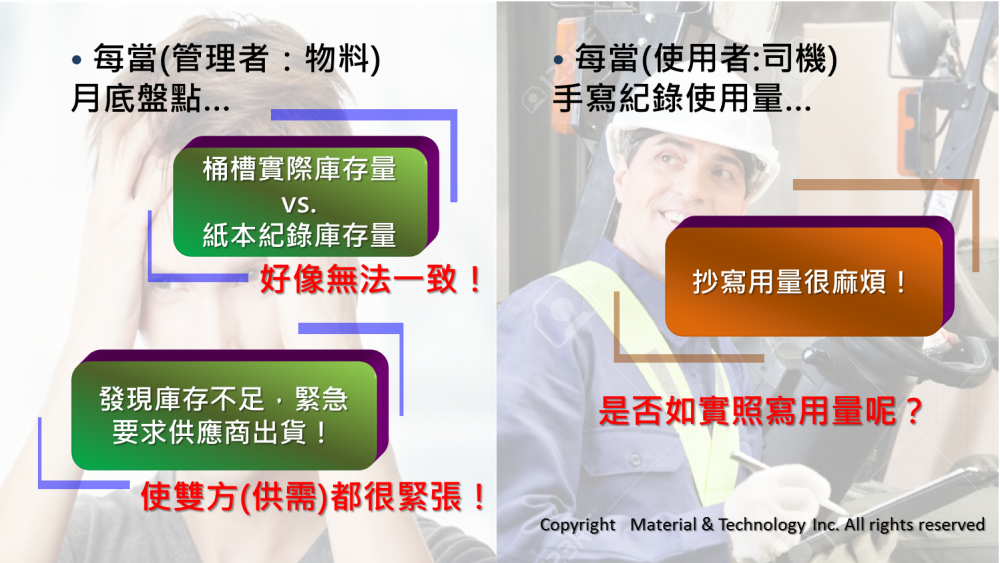 Industrial Tank Filling Equipment - Level Tube & Label Stickers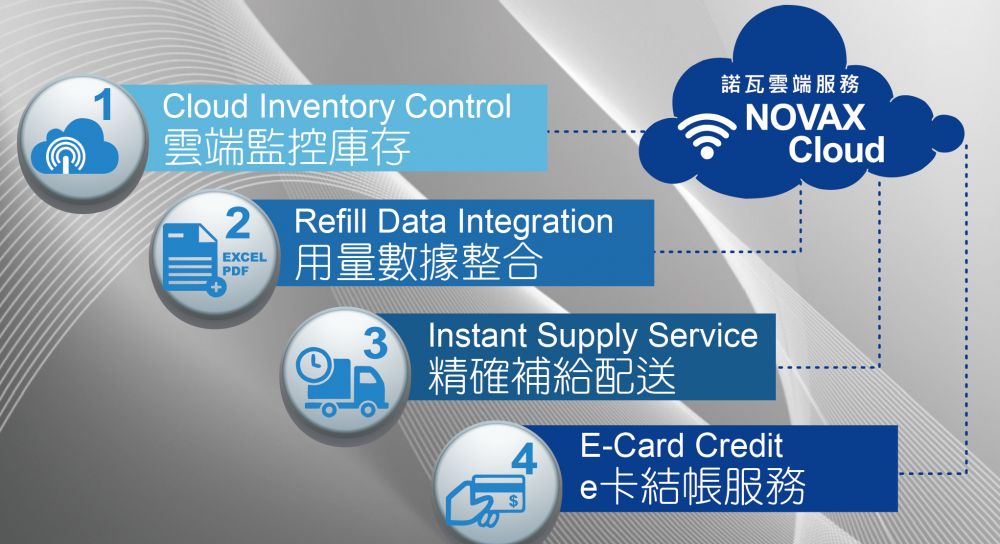 Intelligent AdBlue Usage Management System
Filling system hardware features:
Material specifications: storage tanks, filling guns and pipelines, in full compliance with ISO22241 specifications
Concept of integration: Designed to simulate the factors of environmental temperature, humidity, air convection and environmental climate in the equipment
Appearance and beautification: The overall filling equipment takes into account the beauty, unlike the previous rigid equipment
Filling system software introduction: five functions, cloud monitoring system and data integration
Authorized Control Security: Data security through magnetic card control vehicle and driver's refill quantity
System operation is simple: Fill gun equipped with automatic trip function
Digital detection of liquid level: automatic display of inventory of material in the tank
Cloud Information Collection: Built-in Multiple Sensors
Data Integration Documentation: PDF and Excel Download Reports Available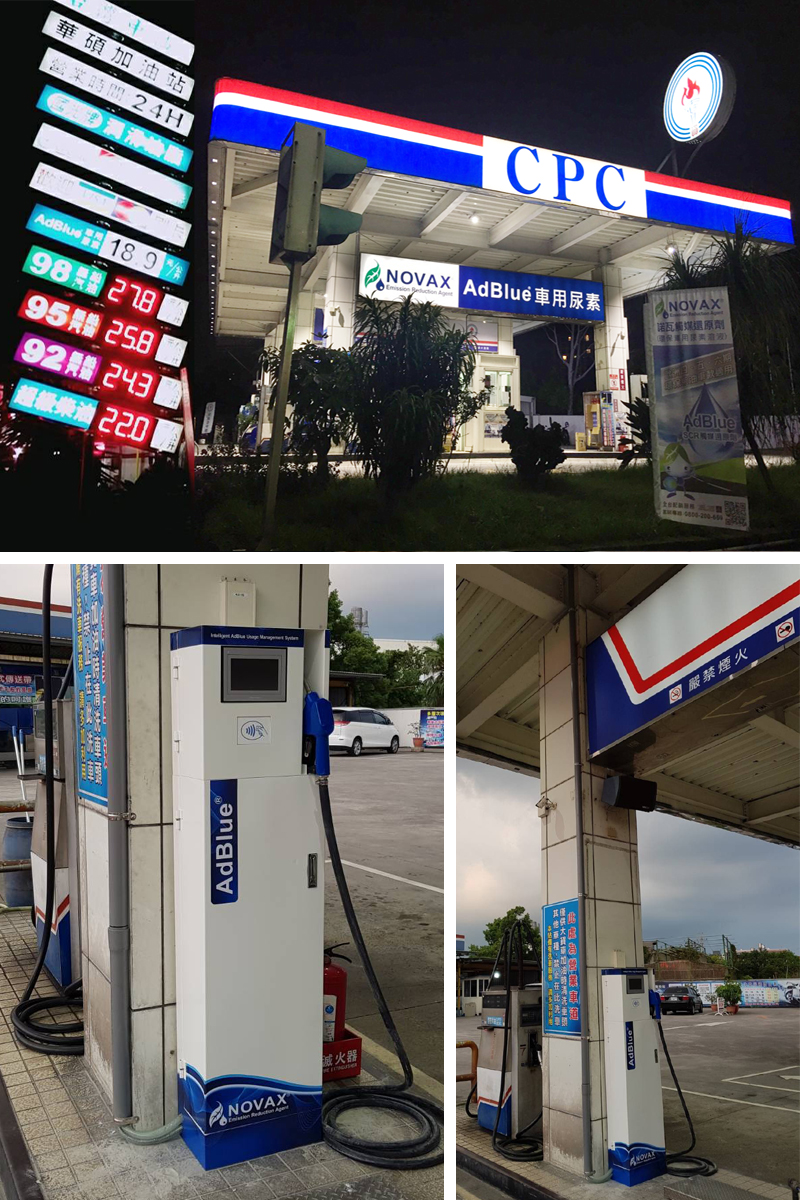 Stations in North, Central, South and East Gas Stations in Taiwan Continue to Be Built
Welcome the team's managers to take the initiative to contact us.
NOVAX
®
will personally go to the house to explain more detailed system operation procedures.

+886-3-311-5988