i - Blending System 
The present invention relates to a manufacturing intelligent and high efficiency method of AdBlue® / DEF / ARLA 32 ,which used for diesel engine vehicle, we named "i-Blending System", such that in the preparing process, the effect of its heat absorption can be reduced, to raise its solubility efficiency, while reducing the production space required, so that the production space can be moved around swiftly to realize Distributed Production. As such, the  "i-Blending System is capable of reducing production cost, achieving fast response to market demand, providing efficient service to the customers, and raising profit of production.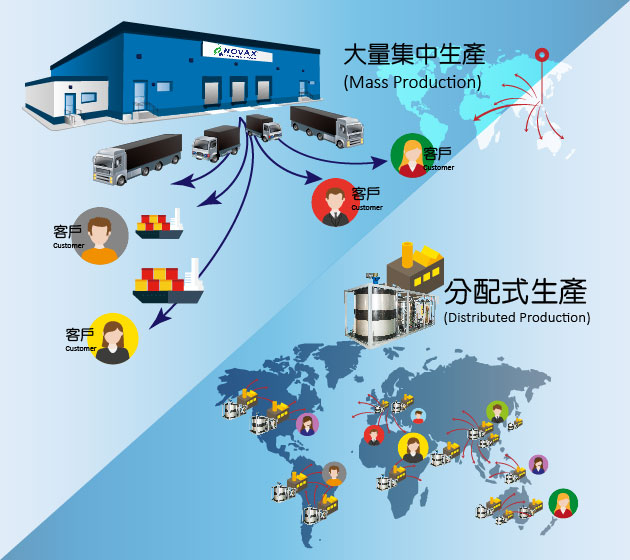 Product Features
Compact size into 20 Feet container, with high mobility.

Sophisticated features by patent pending process with high dissolving / blending 

efficiency up to 750 TPM (full running)

Environment friendly design with zero waste water drain and lowest power consumption.

Using automotive grade urea with lowest metal ion content/ biuret content (under 0.28%) and insoluble content (under 10 ppm) by sophisticated filters, quality of AdBlue / DEF exceeds ISO22241 specification.

Simple interface of control penal, easy operation and control.

Manufacturing lead time : only 75 days delivery after ordering.

​

Made in Taiwan, quality guaranteed.
---